Spring Doubles League 2016
Hillbrook Tennis Club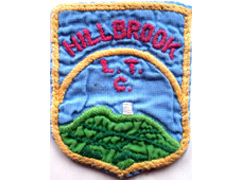 | | |
| --- | --- |
| Venue: | Hillbrook LTC |
| Address: | |
| Website: | hltc.ie |
Tournament contact

| | |
| --- | --- |
| Name: | NOEL DEVEREUX |
| Phone: | 086 8522445 |
| Email: | noeldevereux44@gmail.com |
Rules:
Matches are the best of three sets, tie break at 6 all in each set.
Please bring your own tennis balls, if in dispute club ball is Tretorn Plus.
Subs are only allowable upon agreement with Organiser Noel Devereux.
Matches are not to be and will not be re-organised.
Lights may be used via new coin meters in Club house.
Entry fee payable on first night of €5 to Pat Kelly or other committee member.
Top two teams will qualify for a final (teams with most points, if draw on points sets won/lost may be taken into account or upon the judgement of the tournament committee).
Finals night to be announced.
Online entry

| | |
| --- | --- |
| Entry open: | 08 March 2016 00:00 (GMT) |
| Entry deadline: | 08 March 2016 23:59 (GMT) |
| Withdrawal deadline: | 08 March 2016 23:59 (GMT) |
Tournament days
22 March 2016 to 27 April 2016
March 2016
1
2
3
4
5
6
7
8
9
10
11
12
13
14
15
16
17
18
19
20
21
22
23
24
25
26
27
28
29
30
31
April 2016
1
2
3
4
5
6
7
8
9
10
11
12
13
14
15
16
17
18
19
20
21
22
23
24
25
26
27
28
29
30