Singles Box League
Hillbrook Tennis Club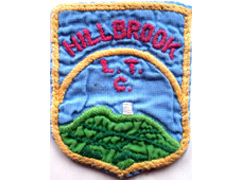 Tournament contact

| | |
| --- | --- |
| Name: | NOEL DEVEREUX |
| Phone: | 086 8522445 |
Box League ROUND 2 OCTOBER.
League standings leader board will be updated later.
Please play on the night scheduled if you can oherwise please re-arrange yourself with other player prior to your next scheduled match.
Matches are the best of three sets, tie break at 5 all in all three sets.
Points will be awarded for winning and 2 players will progress up to higher section, one players stays put in the same section and 2 players move down according to points each month, except in the top section where 3 stay up. There has been some adjustments due to withdrawals.
Prizes for the top Men & Ladies point winners.
If there is a draw games won, sets and games against may be counted.
Please bring your own tennis balls.
Events
Section A – ROUND 2, Section B – ROUND 2, Section C – ROUND 2,Section D – ROUND 2, Section E – ROUND 2, Section F – ROUND 2,Section G – ROUND 2, Section A, Section B, Section C, Section D,Section E, Section F, Section G, Section H
Online entry

| | |
| --- | --- |
| Entry open: | 24 August 2015 00:00 (GMT +01:00) |
| Entry deadline: | 24 August 2015 23:59 (GMT +01:00) |
| Withdrawal deadline: | 24 August 2015 23:59 (GMT +01:00) |
Tournament days
07 September 2015 to 30 November 2015